EV
Code Signing Certificates
EV Code Signing Certificate or Extended Validation Code Signing Certificate is a digital signing process. It provides security to your software or application products, thereby building trust and confidence of the users. It is similar to standard code signing certificates, but it comes with some additional benefits. EV code signing entails extensive vetting of the publisher. Due to this, it has a high reputation with Microsoft SmartScreen. Plus it has the additional security feature through two-factor authentication using the private key.
Sign Digitally Your Application & Software with Robust Mechanism of
EV Code Signing Certificate at Cheaper Price
CodeSignCert is Rated
4.8
/
5
Based On
8081
Customers Ratings
Buy EV Code Signing Certificates
at Cheaper Price
How EV Code Signing Certificate Mechanism Works?
The diagram below represents the working of the EV Code Signing Certificate.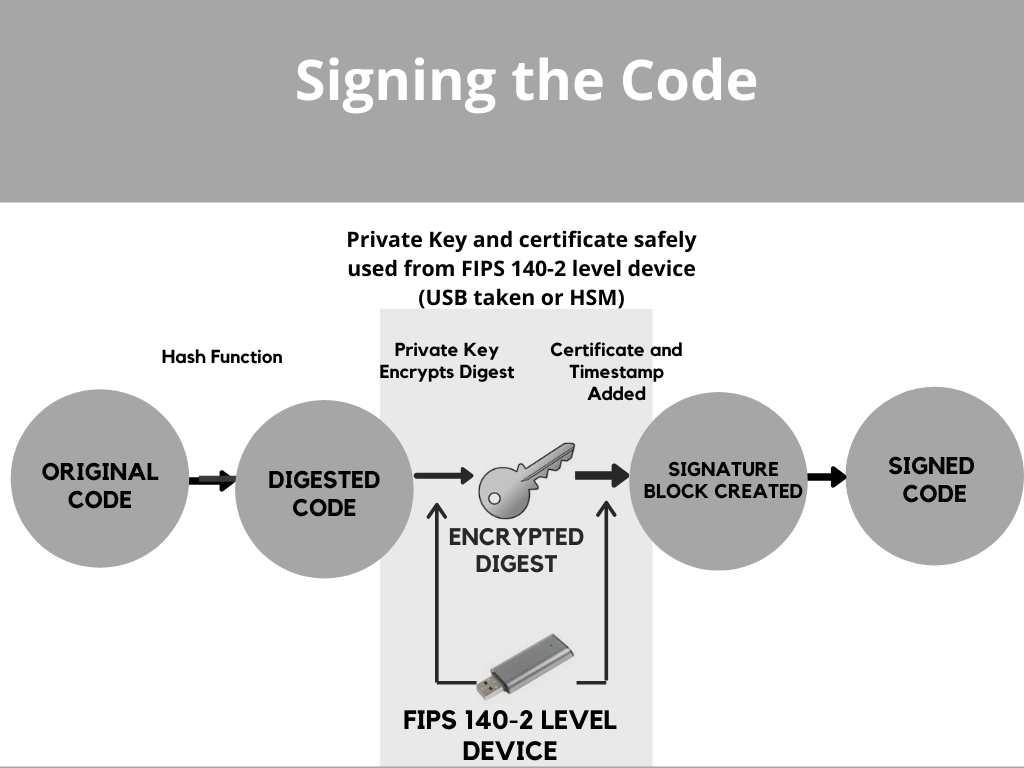 First, the original software code is hashed, thus making it more secure. That means the end-user can assure that no attackers can alter or tamper with it.
This digested code is encrypted using a private key that is stored external hardware token. This step will make the software or application trustworthy to the browsers. Also, the browsers will know who the publisher of the software is.
Other than in external hardware, a copy of the private key will be physically located on the device. Using this private key a digital sign and a timestamp are added to the software. The digital signature uses encryption to validate the authenticity and integrity of the code.
Now, software or application is ready to download.
The figure below shows how the signed code is verified. It is done to verify that the original code is not tampered by anyone since it is published.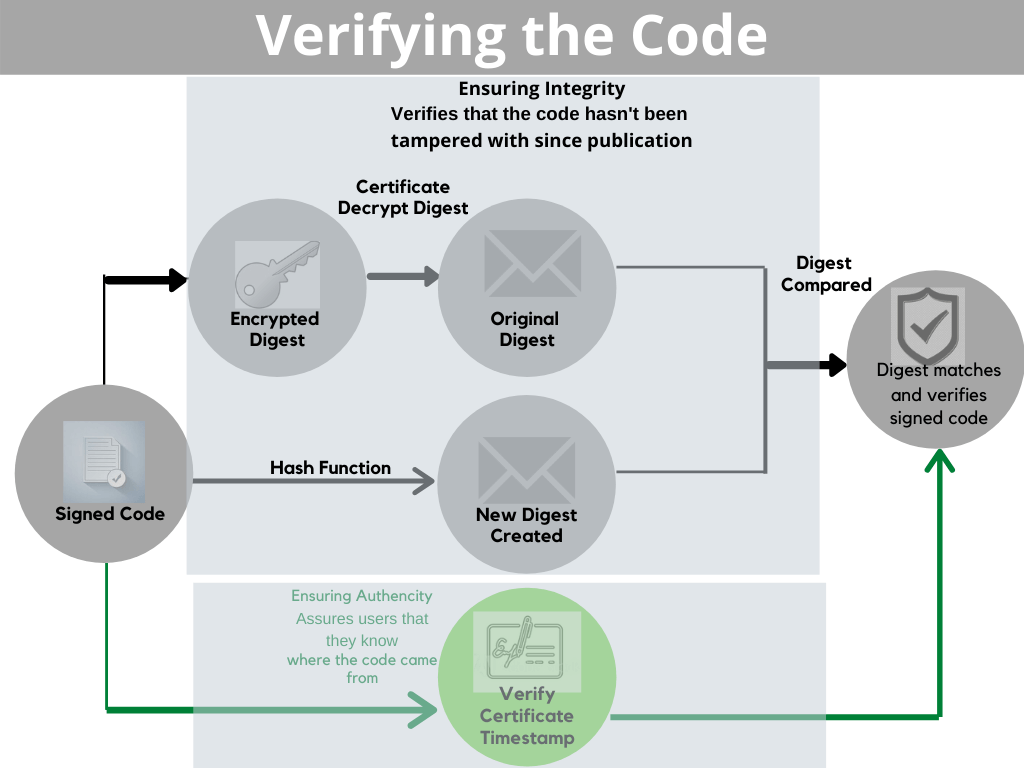 Here the signed code is decrypted to get the original code. This original code them compared with the new digest created using the hash function. The result is verified using the timestamp to ensure authenticity.
Who Can Avail EV Code Signing Certificate?
EV Code Signing Certificate can be a good option if you are a business or government organization specialized in developing or publishing software or applications. It will aid you in securing your original code, build customer trust and thus improving conversion rates. EV Code Signing is trusted by almost all web browsers, antivirus programs, mobile devices, and internets applications.
The Robust Features of EV Code Signing Certificate
SmartScreen Filter Reputation
Microsoft's SmartScreen Application filter is one of the most difficult filters out there. It shows warnings if software or application is not a well known one or is suspiciously malicious. But if your product is signed using EV Code signing certificates, Microsoft will extend a greater deal of trust, thereby increasing your brand reputation and customer trust and confidence.
Two-factor authentication
Here in the EV Code signing certificate, an encrypted token containing the private key is stored on an external USB device. Thus you can only access the sign code if you have the USB with you. This makes key security physical other than being network-based, thus preventing any unauthorized use.
Timestamp
Through the addition of an optional timestamp, the signature will remain even when the certificate is expired. This will avoid the difficulties to be faced if both signature and certificate expire, like requiring to resign your code.
Supports Hardware Security Modules (HSM)
EV code signing certificates are supported on Hardware Security Modules. This means anyone with access to HSM in your entity can access the sign code. Using this feature you can have more control over the signing certificates.
Extended Validation Process
If you want to get EV Code Signing certificates for your products, you must go through a strict vetting process as compared to standard code signing certificates.
In the application process, all information related to the organization from the publisher's organization name, physical address, and jurisdiction all are verified. This will help in keeping your products secure from duplicates and thus building a reputation.